Age 9-12 yrs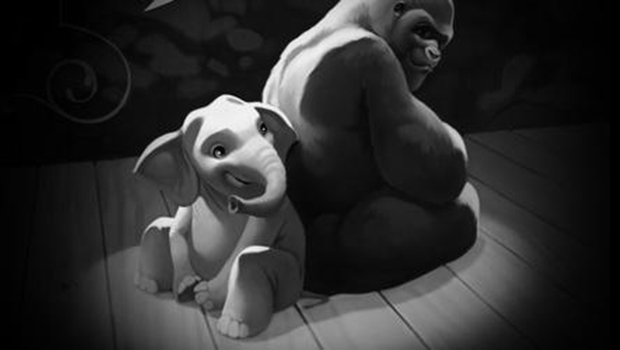 Published on February 7th, 2014 | by Bright Kids Books
0
The top reads about friendship – age 9-12
C.S. Lewis put it best, "Friendship is born at that moment when one person says to another: "What! You too? I thought I was the only one." These books capture the uniqueness of friendships that will appeal to young readers. A great list of top reads about friendship!
When you reach me
by Rebecca Stead
Shortly after sixth-grader Miranda and her best friend Sal part ways, for some inexplicable reason her once familiar world turns upside down. Maybe it's because she's caught up in reading A Wrinkle in Time and trying to understand time travel, or perhaps it's because she's been receiving mysterious notes which accurately predict the future. Rebecca Stead's poignant novel, When You Reach Me, captures the interior monologue and observations of kids who are starting to recognize and negotiate the complexities of friendship and family, class and identity. When You Reach Me will stir the imaginations of young readers curious about day-to-day life in a big city.
Flora and Ulysses: The Illuminated Adventures
by Kate DiCamillo
It begins, as the best superhero stories do, with a tragic accident that has unexpected consequences. The squirrel never saw the vacuum cleaner coming, but self-described cynic Flora Belle Buckman, who has read every issue of the comic book Terrible Things Can Happen to You!, is the just the right person to step in and save him. What neither can predict is that Ulysses (the squirrel) has been born anew, with powers of strength, flight, and misspelled poetry — and that Flora will be changed too, as she discovers the possibility of hope and the promise of a capacious heart. From #1 New York Times best-selling author Kate DiCamillo comes a laugh-out-loud story filled with eccentric, endearing characters and featuring an exciting new format — a novel interspersed with comic-style graphic sequences and full-page illustrations, all rendered in black-and-white by up-and-coming artist K. G. Campbell.
The One and Only Ivan
by Katherine Applegate
Inspired by the true story of a captive gorilla known as Ivan, this illustrated novel is told from the point-of-view of Ivan himself. Having spent 27 years behind the glass walls of his enclosure in a shopping mall, Ivan has grown accustomed to humans watching him. He hardly ever thinks about his life in the jungle. Instead, Ivan occupies himself with television, his friends Stella and Bob, and painting. But when he meets Ruby, a baby elephant taken from the wild, he is forced to see their home, and his art, through new eyes. In the tradition of timeless stories such as Charlotte's Web, Katherine Applegate blends humor and poignancy to create Ivan's unforgettable first-person narration in a story of friendship, art, and hope. Truly one of the great top reads about friendship.
Bridge to Terabithia
by Katherine Paterson
In 1976, Katherine Paterson's son David was 8 years old when his friend, Lisa Hill, was struck by lightning and killed. A year later Bridge to Terabithia was published – winning a Newberry Medal and becoming, if such a thing is possible, an instant classic. The story – Jess Aarons has been practicing all summer so he can be the fastest runner in the fifth grade. And he almost is, until the new girl in school, Leslie Burke, outpaces him. The two become fast friends and spend most days in the woods behind Leslie's house, where they invent an enchanted land called Terabithia. One morning, Leslie goes to Terabithia without Jess and a tragedy occurs. This story of friendship, loss, grief and strength will touch you – so keep the tissues handy.
A Lion Called Christian: The True Story of the Remarkable Bond Between Two Friends and a Lion
by Anthony Bourke and John Rendall
In 2008 an extraordinary two-minute film clip appeared on YouTube and immediately became an international phenomenon. It captures the moving reunion of two young men and their pet lion Christian, after they had left him in Africa with Born Free's George Adamson to introduce him into his rightful home in the wild.
Originally published in 1971, and now fully revised and updated with more than 50 photographs of Christian from cuddly cub in London to magnificent lion in Africa, A Lion Called Christian is a touching and uplifting true story of an indelible human-animal bond. It is is destined to become one of the great classics of animal literature and one of the top reads about friendship.